With the use of arable land, a variety of soil improvement work is carried out, in particular liming, organic fertilization and humus build-up. These measures raise the yield potential of the fertile soil and stabilize it ecologically. This enables us to achieve sustainable cultivation of our crops, which we market after harvesting, processing and storage at home or abroad or process them into high-quality animal feed in our own factory. In arable farming, we work according to the principles of "good professional practice" as well as European and national standards.
BanatFarming has various storage locations for grain and oilseeds. A large part of the storage capacity is located near the arable land. Our storage locations are supplemented by transshipment warehouses at the Danube port of Moldova Veche and rail loading in Moravita.
In addition to the cultivation of field crops, the BanatFarming Group offers supplementary agricultural services. We have a cross-regional machine and logistics network that quickly and reliably carries out contract work such as threshing, spreading lime/manure, mulching and transport of all kinds.
The arable land of the BanatFarming Group is located at two locations in the administrative districts of Caras Severin and Timis.
Oravița /Caras Severin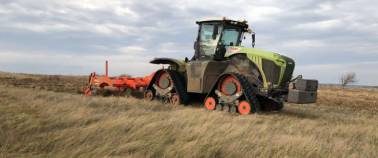 Near the Danube at the Oravita site with the surrounding municipalities of Vărădia, Mercina, Răcășdia, Greoni, Ticvaniu Mic, Brosteni, Răchitova, Agadici, Brădișorul de Jos. are the main cultivation areas of the BanatFarming Group. Centrally located in Oravita is the administration and headquarters of the companies of the BanatFarming Group. Flat Storage facilities and silos are available at the arable farming site in the vicinity of Oravita. We also have newly created options for storing, preparing and processing grain and oilseeds at the feed production site in Varadia-Mercina.
Jamu Mare / Timis
In Jamu Mare with the associated village of Gherman, our areas are almost completely rounded off and easily accessible. This location is approximately 35 km from Oravita and is 60 km south of Timisoara in the border area with Serbia. At the old train station of Jamu Mare, we have storage capacity in several halls for the crops grown there.